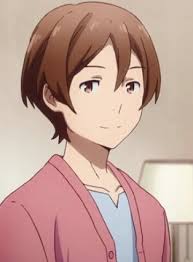 Shidou Kunimitsu is an author in the anime who was first introduced during the contest between Masamune and Muramasa. He came in third place during the contest and got his book published, which stated in the anime was about sweets.
Shidou and Masamune's are friends, but Shidou has a misconception of Masamune by thinking that Masamune is homosexual. Shidou thinks this because of how close Masamune and Eromanga-sensei are, thinking that Eromanga-sensei is a man.
Ad blocker interference detected!
Wikia is a free-to-use site that makes money from advertising. We have a modified experience for viewers using ad blockers

Wikia is not accessible if you've made further modifications. Remove the custom ad blocker rule(s) and the page will load as expected.